Connect with artists and manage your event—all in one place.
Designed specifically for art events and artists, ZAPP does the heavy lifting for you, bringing your application management, jury review, and booth purchasing process together in one streamlined system.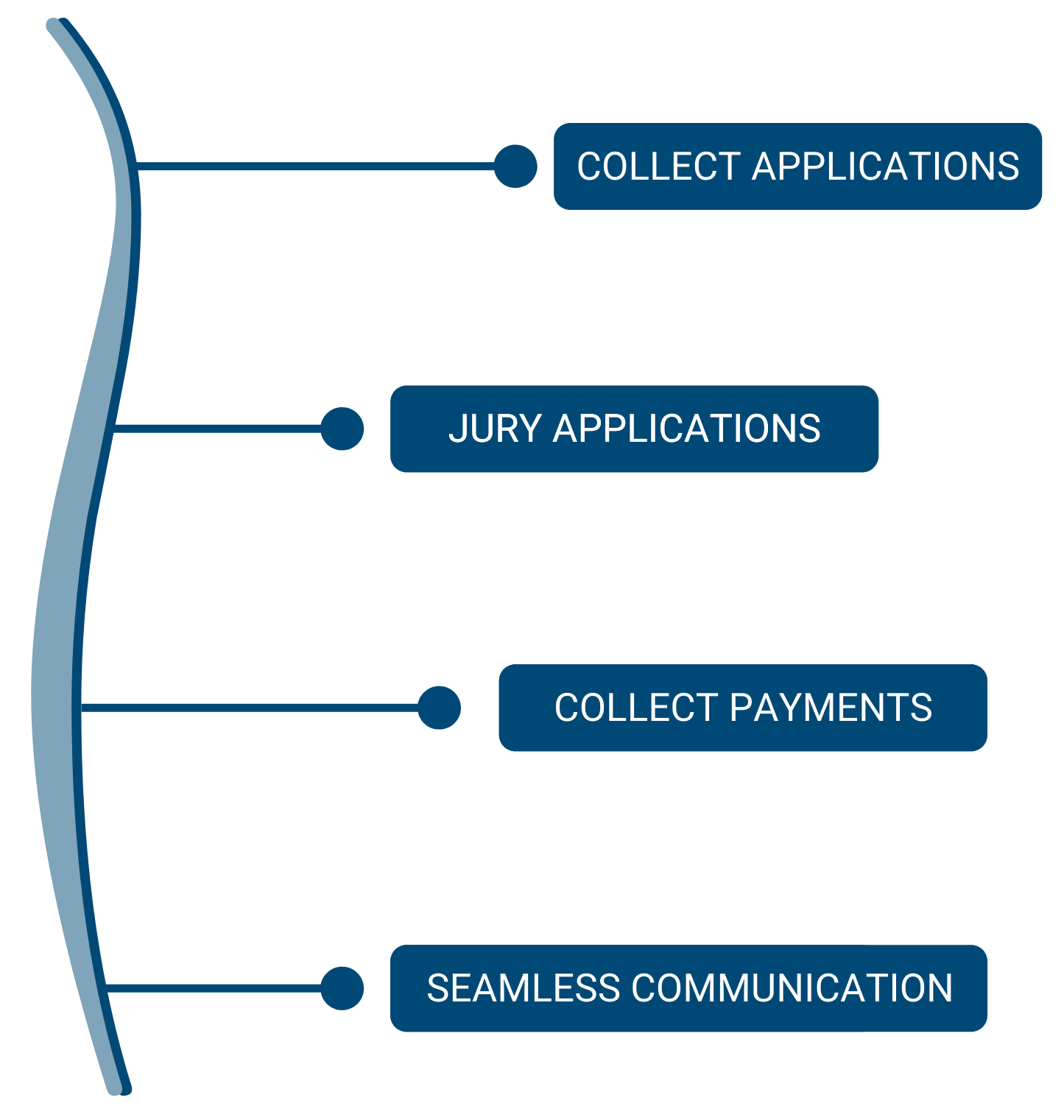 Collect custom information, review applications in one central location, and seamlessly transition from application collection to jury review.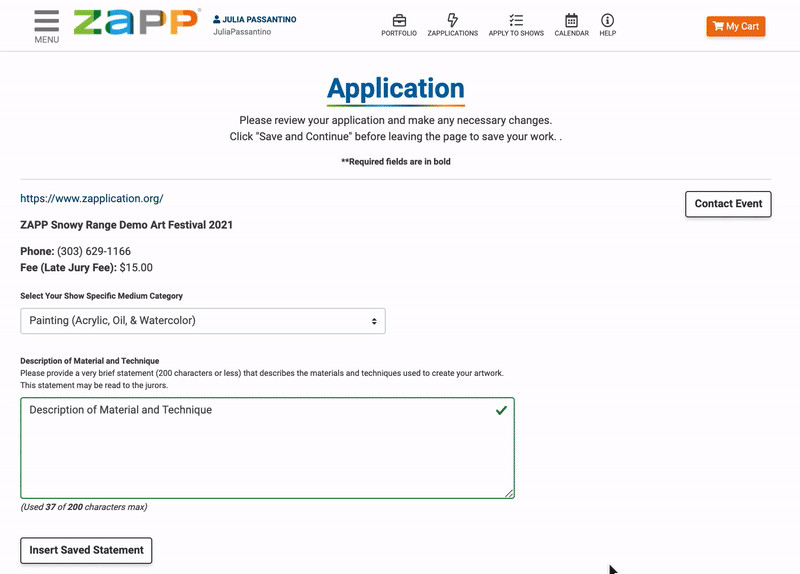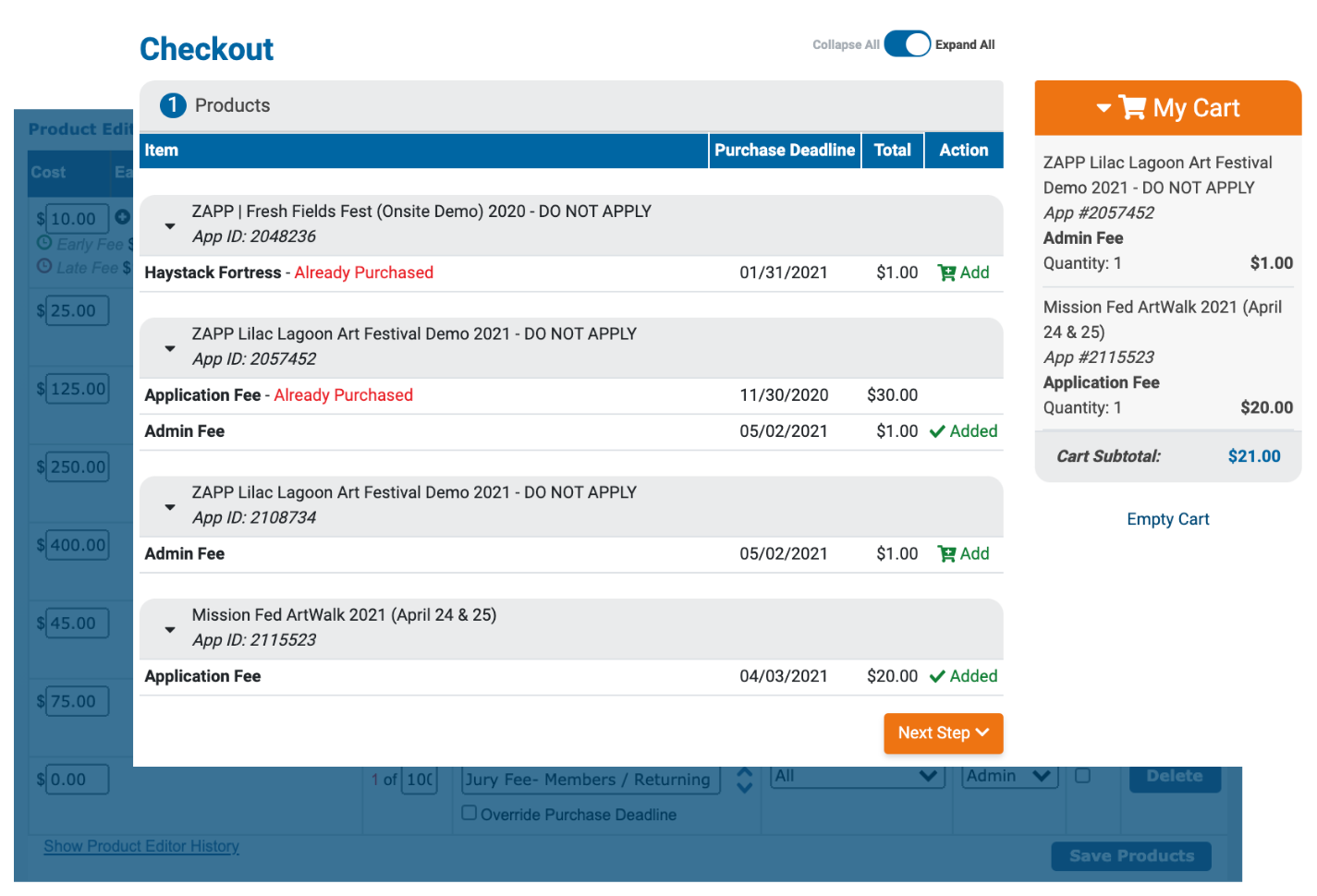 Securely collect payments.
ZAPP is PCI compliant and can handle your fee collection—from application fees to booth fees. We do the work so you don't have to.
With custom tagging and mass communication tools, managing and communicating with your applicants has never been easier.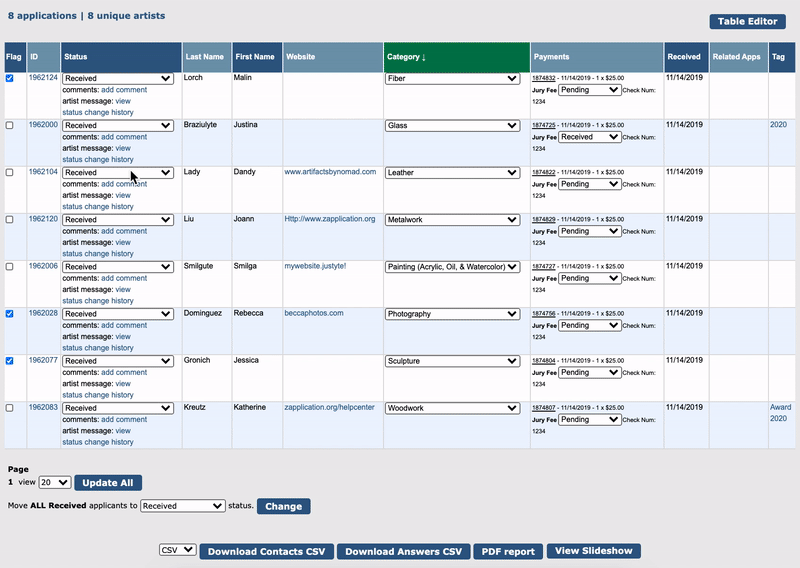 CUSTOM APPLICATIONS
Contact information is collected automatically, so all you need to do is build in your custom questions. With five question types and conditional logic, the options are endless.
Learn More →
COLLECT PAYMENTS
From application and jury fees to deposits and booth spaces, we've got you covered.
Learn More →
SUBMISSION MANAGEMENT
Tag, flag, and organize applicants into statuses. Designed to accommodate any application process.
Learn More →
REVIEW AND SCORE SUBMISSIONS
Review applications yourself, create juror accounts to score applications, and send mass invitations to artists based on aggregated scores.
Learn More →
Trusted by Hundreds of Events Across the Country and Managed by the Regional Nonprofit, Western States Arts Federation (WESTAF)
At ZAPP, we're creatives of all sorts—makers, filmmakers, musicians, writers, and arts patrons. We have a stake in the art festival and fair industry, and in the arts as a whole through our parent organization WESTAF, the Western States Arts Federation. In 2004, WESTAF developed the universal online arts application, ZAPPlication, in consultation with the National Association of Independent Artists (NAIA) and eight major art shows across the U.S. ZAPP has been managed by WESTAF ever since, with profits helping to fund arts advocacy efforts across the western region.