ZAPP Event Gallery
Showcase your event's invited artists in an easy and affordable way with the ZAPP Event Gallery.
Versatile Display Options
Whether you want to host your gallery directly from ZAPP, or embed the gallery into your own website, the ZAPP Gallery gives you flexibility to choose the option that makes sense for your promotional efforts.
Easy Navigation
Visitors to your online gallery can choose list or grid views. They can also use simple sorting and/or filter by your medium categories to see who will be at your event.
Heightened Visibility
Once activated, the ZAPP event gallery is available to the public continuously. Visitors can see artwork details and access artist websites and other shows in which the artist is participating. This helps generate more online exposure for your event and your artists.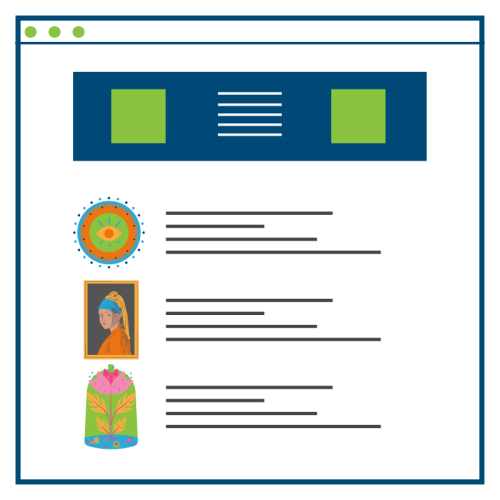 Bundle & Save
Save time and money when you purchase the ZAPP digital package. It includes our most popular add-ons: ZAPP Onsite, the ZAPP Gallery, and $50 off an e-blast to our vast pool of artists.