Designed specifically for art fairs and festivals, our comprehensive tools and applicant statuses are designed to make artist and vendor management a breeze.
THE EVENT MANAGEMENT TABLE
A sortable, customizable table designed to show you the information you need when you need it most. List contact information, payment information, booth numbers, or waitlist numbers. View all applicants or view them by status or medium category. Search, filter, and sort to your heart's content.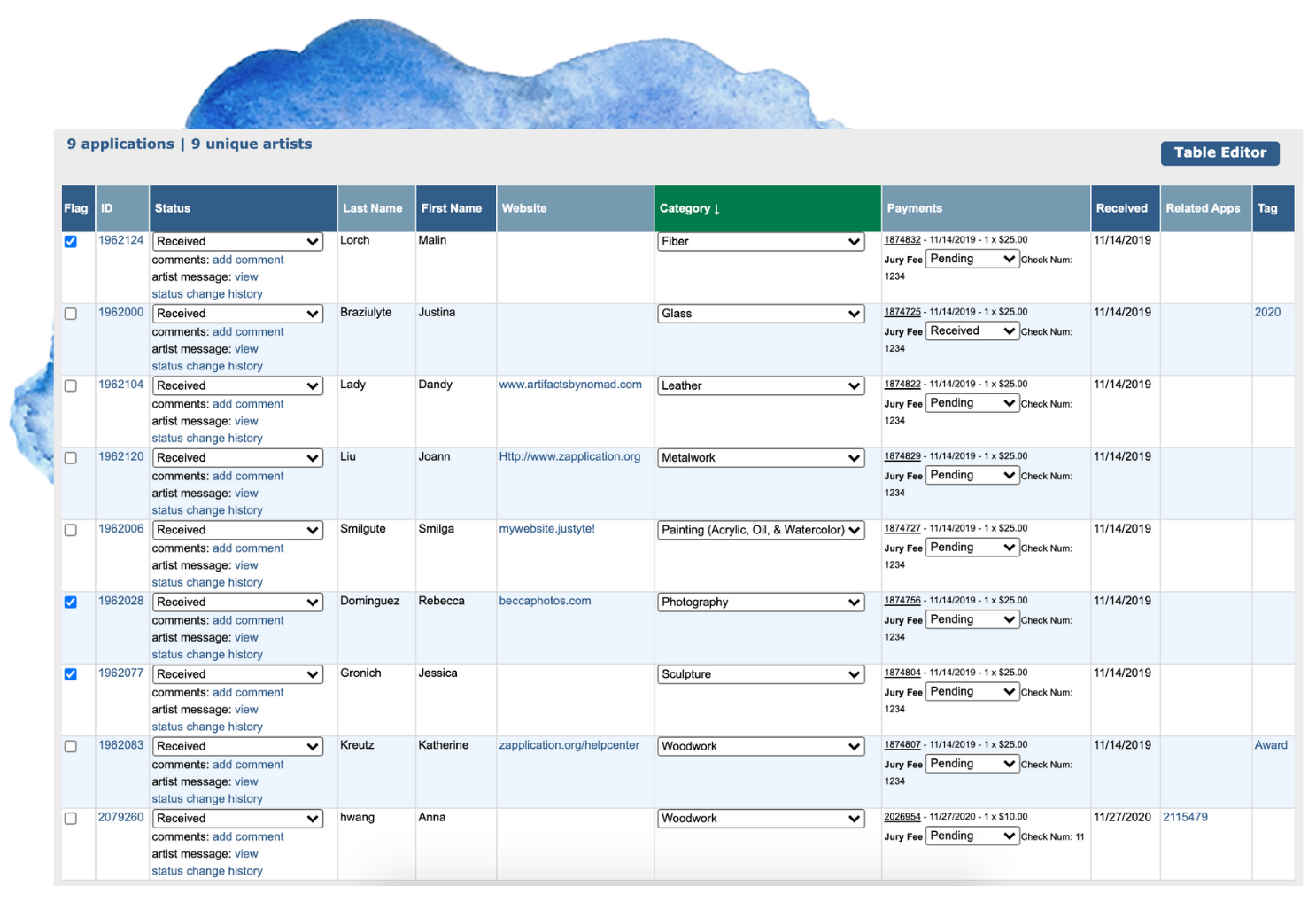 THE APPLICANT INFORMATION PAGE
Review contact information, submitted images, and answers to custom questions on the Applicant Information page. Flag, tag, and change applicant statuses, all on one page, then move directly to the next applicant.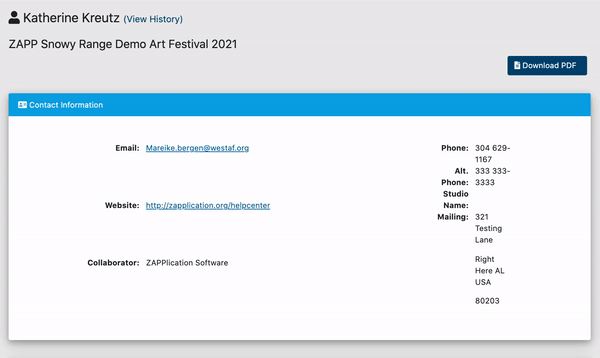 A REPORT FOR EVERY OCCASION
Download applicant contact information, answers to your custom questions, or pull PDF reports with thumbnails of submitted images. The data stored on ZAPP is retained year over year so you can compile information from all applicants.